About P.M. Tassell Fencing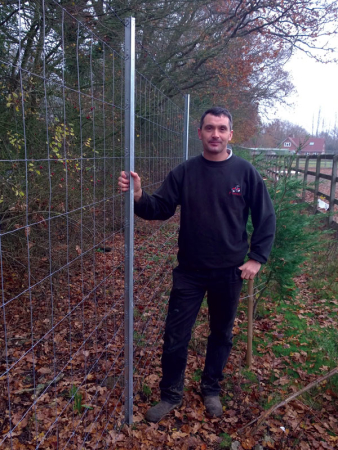 Phil Tassell is a fencing and agricultural contractor based near Headcorn in Kent. His team of local professionals specialise in agricultural, stock and equestrian fencing but have the skills and equipment to install any type of fencing job including domestic garden fencing and security fencing for railways and utility companies.
With many years experience between us we're professional in our approach and always clean and tidy workers. We are manufacturers and suppliers of all types of chestnut fencing, using locally sourced materials, and are closely supported by local agricultural suppliers, McVeigh Parker.
If you're a farmer, smallholder, equestrian livery, domestic home or utility company then we have the skills and equipment you need for your next fencing job. Take a look at our services page to see how we can help or get in touch.